Major London to Kent services cancelled, delayed after train collided with a herd of cows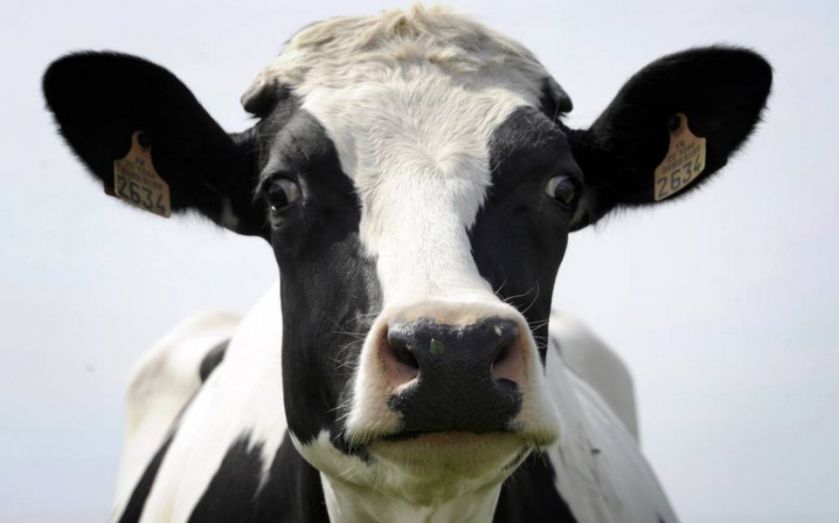 Update: The line between Ashford and Canterbury West will be out of action for a second day, following a collision with a herd of cows at the weekend.
The incident, which took place near Chilham late on Sunday night, has thrown out the service between Ashford International and Ramsgate via Canterbury West for the whole of Monday.
Some trains into Charing Cross and Waterloo have been cancelled, trains into Stratford International are not stopping and services into St Pancras International are experiencing heavy delays.
Now Southeastern has confirmed that the line will remain closed throughout Tuesday too. Engineers are still assessing the damage caused by the incident. Emergency services attended the scene, but there were no passenger injuries.
https://twitter.com/Se_Railway/status/625635422954201088
https://twitter.com/Se_Railway/status/625417867933188097
https://twitter.com/Se_Railway/status/625421560728420353
Buses have been replacing trains, and there is an hourly shuttle train service running between Ramsgate and Canterbury East, Southeastern said.
Those hoping to use the high speed train must go via Canterbury East to pick up the route from Faversham.
https://twitter.com/Se_Railway/status/625500916905545728
https://twitter.com/Se_Railway/status/625537882002989056
https://twitter.com/Se_Railway/status/625536500193693696