Apple Watch: A quarter of styles are sold out in the UK within hours of pre-order launch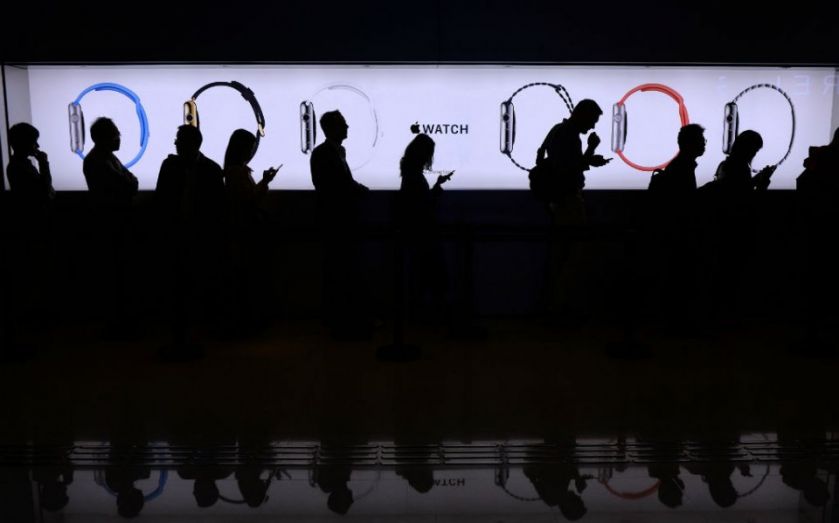 The Apple watch is already selling out just hours after going on sale, with more than a quarter of the 38 style options no longer available to pre-order in the UK.
Two of the sold-out styles are the most expensive model, which cost a hefty £13,500. A further eight are mid-priced watches with leather straps in various colours, which at the time of publication, were no longer available. (Read our guide to all 38 styles here.)
Apple yesterday warned that demand would exceed supply of the wearable devices – however, the exact amount of supply was not disclosed by the often secretive company.
For its first foray into the wearable market, the tech company has limited purchases to online-only at launch, avoiding the attention of huge queues – or lack of them – outside Apple Stores across the world.
But despite its best efforts, some queues were seen at a few stores around the world as eager fans waited to have a nosy at the watch in real life. Apple Stores and a selection of high-end luxury boutiques, including Selfridges in London, will have the watch on display ahead of the anticipated arrival in store for purchase.
Those ordering online today have been promised delivery from 24 April. But some people purchasing online have reported estimated delivery times as late as August, raising questions about just how limited Apple's supply is, and its ability to deliver on demand.