Amazon buys video site Twitch for close to $1bn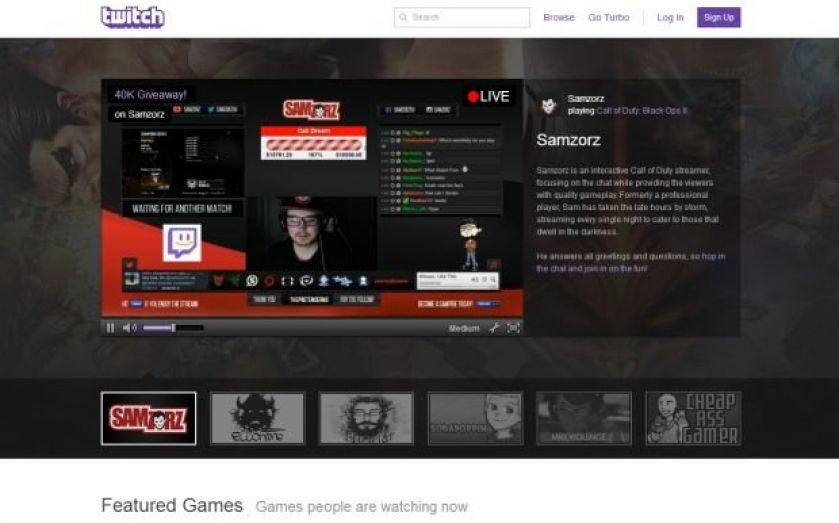 Internet giant Amazon last night snapped up gamers' video website Twitch for $970m (£585m).
The service is just three years old, and is used by millions of gamers and viewers every month.
In July 55m unique visitors watched 15bn minutes of videos – four-and-a-half hours on average.
Amazon has a rapacious appetite for new tech firms – in 2011 it bought four firms including spending £200m on LoveFilm. In both 2012 and 2013 it bought another three companies.
Twitch's boss and co-founder Emmett Shear said the deal will give the site greater resources to innovate.
"Being part of Amazon will let us do even more for our community," he said in a statement. "We will be able to create tools and services faster than we could have independently."
And Amazon chief Jeff Bezos said he is interested in the site's rapid growth and creativity.
"Amazingly, Twitch is only three years old," he said."We look forward to learning from [Twitch] and helping them move even faster to build new services for the gaming community."