Aldermore shares jump nine per cent as it reports strong rise in profits as loans increase
Challenger bank Aldermore reported a strong rise in profits in the first half as it issued more loans to small and medium-sized businesses. Aldermore's share price has jumped nine per cent on the news.
The figures
The bank reported underlying profit before tax of £44m for the first half of 2015, an increase of 109 per cent, beating expectations of £40m.
Net loans to customers rose by £635m, or 13 per cent, to £5.4bn, while lending to small firms rose by £270m to £2.5bn, a 12 per cent increase.
Meanwhile, earnings per share rose to 8.8p.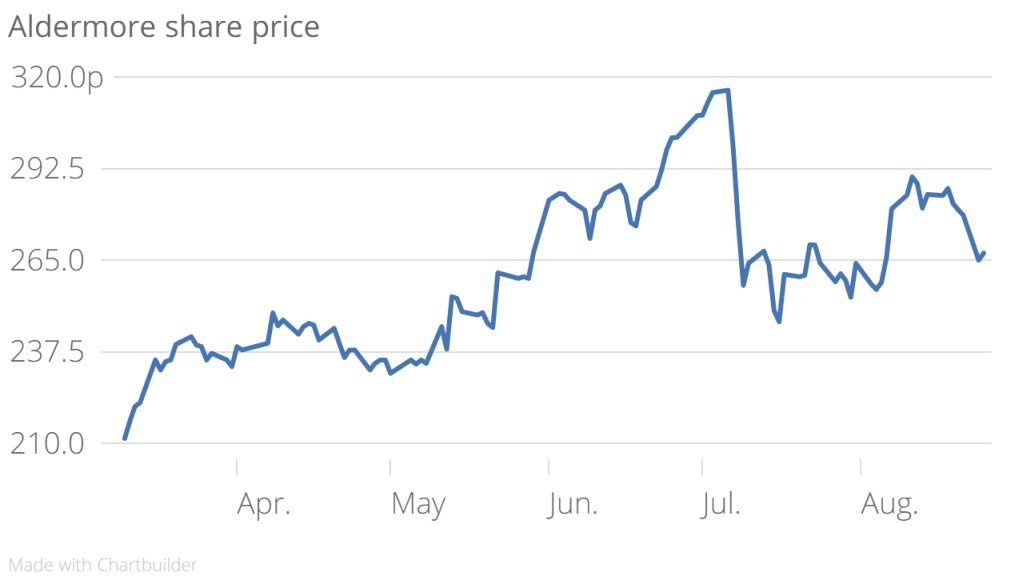 Why it's interesting
After its IPO in March raised £75m, Aldermore said during the first six months of 2015 macro-economic conditions were "relatively benign and our target market segments have grown". This was demonstrated by beating analysts' expectations of £40m underlying pre-tax profit, according to Reuters.
Read more: Aldermore ramps up the lending after IPO
Aldermore's one of a rash of challenger banks to list in recent months – the list also includes the likes of Shawbrook, Virgin Money and OneSavings. In July all their share prices were hit when George Osborne used his Budget to announce plans to replace the bank levy with a surcharge. Today Aldermore said this will increase its corporate tax rate and have an impact on returns.
Read more: Challenger bank stocks plummet on Budget news
However, despite the regulatory changes, the bank suggested growth opportunities "remain significant", adding that it was on track for net loan growth of £1.4bn for 2015, representing 30 per cent full year growth.
What Aldermore said
Phillip Monks, chief executive, said:
We're supporting more customers than ever before with lending to SMEs up by 12 per cent to £2.5bn and Residential Mortgages up by 14 per cent to £2.9bn. Our innovative online deposit business supports this lending and our competitive, transparent products together with the recent launch of our SME Rate Checker have helped drive a 20 per cent increase in SME deposits to £1.2bn.

We're excited by the significant ongoing growth opportunity presented by SMEs and homeowners, who we believe continue to be underserved by the wider market. Our track record and the great customer feedback we receive demonstrate that we're exceptionally well placed to continue to support these customers and grow the business.
In short
Aldermore smashed analysts' expectations and is confident about the months ahead – despite the impending bank surcharge.