We're instinctively afraid of Big Things, but we don't need to break up the Home Office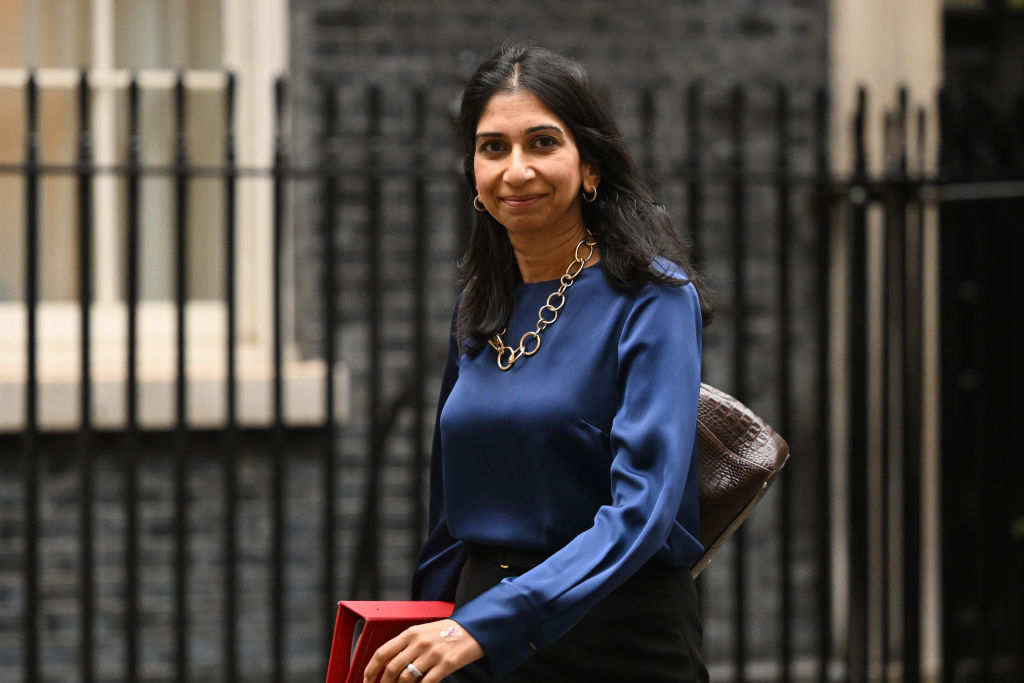 Whether its Big Government or Big Tech, we have an innate fear of anything too large or unwieldy. But breaking things up – or making them smaller – won't in itself fix problems in the system, writes Sascha O'Sullivan.
We may have democracy, or we may have wealth concentrated in the hands of a few, but we can't have both, wrote Supreme Court Justice Louis Brandeis, author of The Curse of Bigness.
Big government. Big Tech. Big Pharma. The Big Six. Fear of big things is as predictable as overpaying for a (big) black cab.
It's why the phrase "too big to fail" inspired such fear when it was used by US Congressman Stewart McKinney to justify the seizure of Continental Illinois, one of the largest American commercial banks in the 1980s, following its insolvency and subsequent bank run in May 1984.
2008 was Continental Illinois on crack, roughly seven times the failure of the Chicago bank, and led many economists, including former chair of the Federal Reserve Alan Greenspan to conclude "if it's too big to fail, it's too big".
This same theory has been the driving force behind efforts to break up big tech, which despite the lessons of 2008, was still allowed to become incredible behemoths.
In British politics, this fear of the Big runs deep.
Whenever a scandal is unearthed over immigration policy, like the 200 asylum-seeking children missing from Home Office run hotels, or at the Metropolitan Police, like the murder of Sarah Everard, or the crimes of David Carrick, the air in Westminster is filled with cries to break up the Home Office.
It's simply too big, say serving staff and veterans of the Home Office.
There are different models for breaking it up, some involve three different departments, some two, all with so-called joint ministers who work in between them, tying the splintered Whitehall bodies together with a spindly web.
Thankfully, the Cabinet room can't swell much bigger thanks to laws capping the number of Secretaries of State at 21.
This also means if you create new departments, you have to get rid of another and transfer its remit elsewhere. In other words, to make one smaller, you must make another bigger.
It's also not clear the characteristic of Being Big is the Home Office's main problem. A report for the Adam Smith Institute diagnosed a litany of troubles at 2 Marsham Street. This included a lack of political staff and advisers, few junior ministers able to make decisions, a lack of accountability at the lower rungs and, as a result, a Secretary of State terrified to lose their job and micromanaging to the detriment of any policy brief not at the front of the Prime Minister's mind (such as the inability to deal with the Metropolitan Police while focusing – and failing – on small boats crossings).
None of these problems are in themselves a result of their size. You could appoint more political staff to the Home Office relatively easily, you could foist more responsibility on junior ministers by putting them out in front of the camera more often, and you could force them to answer ministerial questions when there are cock ups, such as David Carrick.
Instead, we demand the Home Secretary and we often get a politician overstretched and badly briefed. There is a separate question of whether we want the most senior person, or the person who should've been all over it. But it is a pattern which entrenches the Home Office dilemma. Had Suella Braverman not made a statement on David Carrick, Labour would have accused her of not caring about women subject to heinous abuse by the police.
Big Departments can actually be good things. When the Department for Work and Pensions was created under Tony Blair in 2001, it merged the Department for Education and Employment and the Department of Social Security.
Creating one organisation meant there was only one place people needed to go if they needed information on benefits or support back into work. It has stood the test of time and has been responsible for ensuring those most financially vulnerable have received the support they need during the pandemic and the energy crisis.
In Big Tech too we fear bigness and efforts to regulate it often falter as we try to break it up. Ironically, of course, the Online Safety Bill is a piece of legislation monumental in size.
When the Competition and Markets Authority blocked Meta from buying Giphy, it rested on arguments of "anti-competitiveness". In truth, what the watchdog was saying is: it's too big and we're loath to let it become any bigger.
As if preventing Mark Zuckerberg from buying gifs would somehow deal with its problems of transparency, data privacy and toxic algorithms.
The Home Office is too big to fail, and yet it has failed time and time again. Ditto with Big Tech. Too often, simply fearing what is big is a cop out for dealing with the problems inside of the system.