Ophir Energy lands new gas discovery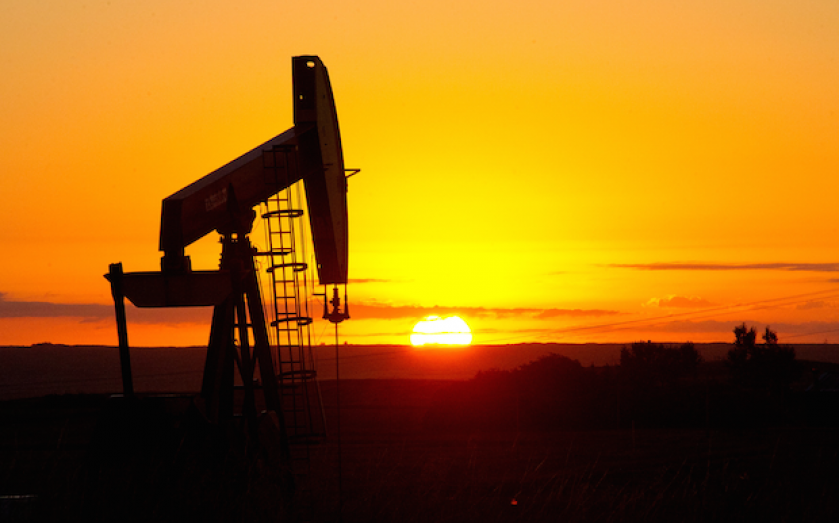 Africa-focused explorer Ophir Energy has announced a new gas discovery in Tanzania. The Taachui-1 well was drilled by the Deepsea Metro I drillship .
The well encountered gas in a single gross column of 289m within the targeted Cretaceous reservoir interval. The observed reservoir properties are in-line with those encountered at Mzia well.
The size of the gas column is such that the discovery could extend into a second compartment to the west, which may be of a similar size.
"The result is important to Ophir for two reasons: firstly it extends the proven hydrocarbon system to the eastern limit of, and partly de-risks, Ophir's East Pande permit on which the Tende-1 well will be drilled later in 2014; secondly the aggregate recoverable volumes of c.16.7 TCF are now approaching the threshold needed to underpin a potential third LNG Train from Blocks 1, 3 and 4," said CEO Nick Cooper.
Last week, shares in the FTSE 250 firm took a hit after it said had failed to discover any significant oil or gas at a well located off Gabon, adding that the Affanga Deep-1 well in the Gnondo Block encountered thinner than expected sandstone sections with poor reservoir characteristics.
In March, Ophir ended drilling operations at the Padouk Deep-1 well, located off Gabon, after it said it had found no significant volumes of oil.
Asian markets swing between gains and losses as eyes turn to ECB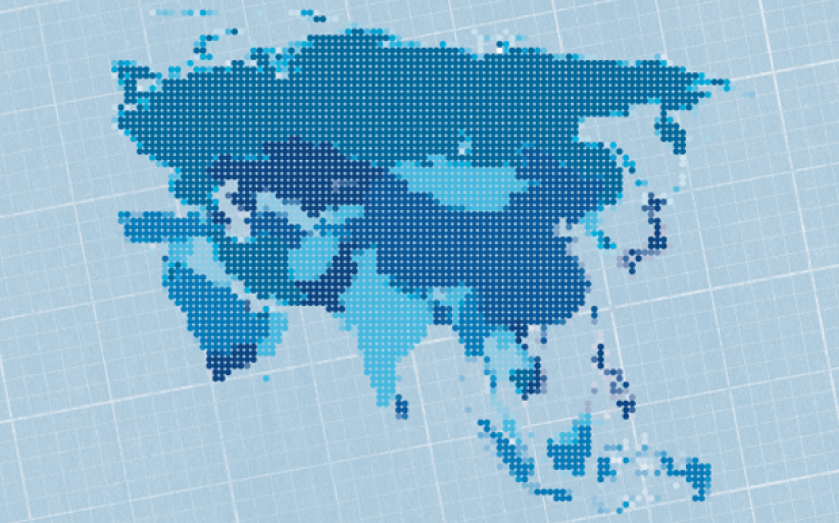 Asian markets are swinging between gains and losses as investors prepare for the much anticipated European Central Bank meeting on Thursday.
Yesterday data showed Eurozone inflation hitting a four-year low in May, raising hopes that Mario Draghi will take action to avoid deflation in the 18-nation bloc.
The ECB is likely to take interest rates negative through a cut in its deposit rate, according to a poll of economists surveyed by Bloomberg.
Australia's first quarter GDP beat analysts estimates, with growth 1.1 per cent above the previous quarter, the fastest pace of growth in two years.
Machinery orders in Japan have climbed to fresh highs, suggesting that companies expect consumer demand to recover in the coming months after a sharp fall in the wake of April's sales tax hike.
Markets will be looking ahead to Friday's US non-farm payrolls, which is expected to come in at 218,000, according to poll conducted by Reuters.
A private survey of the US labour market will be released later today.
Vodafone to bring its high tech incubator to London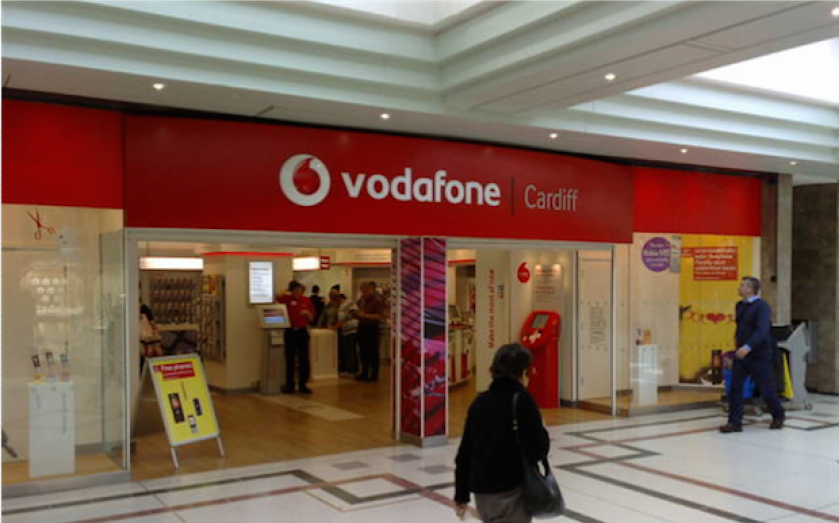 Silicon Valley is coming to Paddington this year as Vodafone's xone research hub – tasked with building and testing next generation mobile technologies – will shut down its US operations and move to the capital.
Vodafone's xone London hub will help to incubate local startups, between 10 and 20 at a time, who are exploring apps or services that could complement Vodafone's technology in the future.
While the existing hub based on Redwood, California, is comprised of just five staff, Vodafone said this morning it plans to boost this to 20 once xone moves into Vodafone's Paddington offices.
"Establishing a new hub for Vodafone xone in London will bring our product development team closer to the customers it serves. It will allow us to draw on a vast pool of technology talent in the UK and Europe and simplify our development process, enabling us to get the very latest technology into the hands of our customers as quickly as possible," said Vodafone's consumer services director Stefano Parisse.
Renewables not fossil fuels are a threat to energy security says new report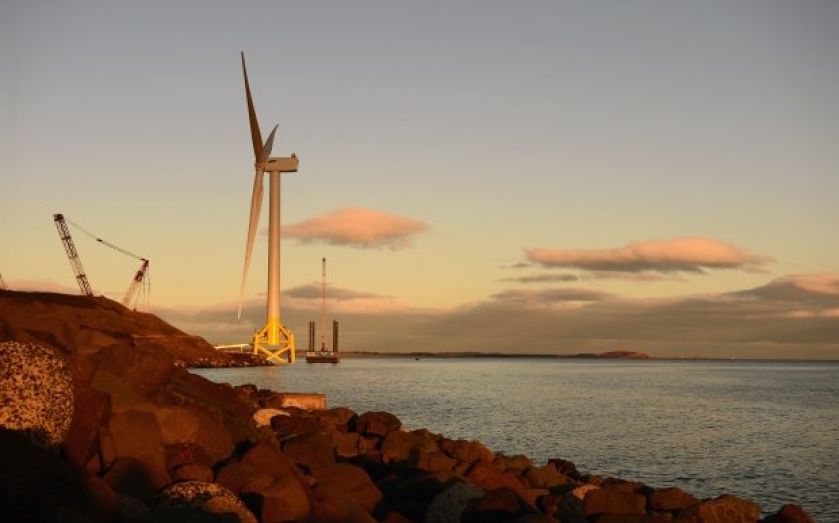 The widespread use of wind and solar energy poses a serious risk to the UK's energy security and could undermine the reliability of the country's energy supply, according to a new report from the Global Warming Policy Foundation (GWPF).
The crisis in Ukraine and Crimea has focused the minds of policy makers on energy security. One of the key arguments for subsidies to renewable energy, has been that fossil fuels are running out and the UK must become less reliant on foreign imports.
However, the GWPF report argues, supplies of unconventional oil and gas have become ever more abundant in recent years.
Far from providing energy security, the intermittent and non-dispatchable nature of renewables, such as wind and solar, mean they are unable to effectively respond to changing demand.
The report points to three factors that show the risk to UK energy security from fossil fuel imports are wildly overblown.
Markets provide security
Both oil and gas can be bought securely and safely on the world market. Energy markets have actually proved far more stable than the changing mix of government policies intended to aid renewables. Government policy has in fact become an unreliable guide for the future of the energy mix.
The GWPF point to the cuts in government funding for solar and wind feed-in tariffs and the beginnings of taxes on the profits made by generating electricity with renewables.
Furthermore, when it comes to energy policy, as in most other arenas, government failures are often more far reaching than those of their private sector counterparts. "If the government implements an energy policy that turns out to be a mistake, all market actors are affected because the government normally forces all companies and households to comply with its policies", says the report's author Philipp Mueller.
Large and flexible markets are better able to absorb supply shocks and allow supply and demand to respond to the problem. The GWPF cites the example of Venezuela's oil workers strike in 2002. US consumers were protected by freedom to import and the absence of price regulation.
Energy embargoes fail
Fears of energy embargoes are wildly exagerated, according to the report. This is because there is no such thing as a homogeneous national oil market; there is only the global oil market. Oil will naturally flow to where the best price is offered. The 1973 oil embargo against the US failed because oil-producing countries continued to ship oil to Europe and the Carribbean, which was then shipped to the US, breaking the embargo.
The US and many European nations also have considerable stockpiles, which the GWPF believe can meet any "plausible" disruption of supply. Embargoes are also not in the interest of oil exporting countries. The incentive for fossil fuel producing nations is not to hold back from their customers, but to sell them. Oil revenues alone account for up to 40 per cent of Saudi Arabia's GDP.
The shale gas revolution
The third reason why fossil fuel imports provide no credible security threat to the energy supply, is the impact of liquefied natural gas (LNG) technology and the shale gas revolution. LNG can be transported in the same manner as oil or coal, removing the need for pipelines. In the past, gas buyers had few alternatives if natural gas sellers cut their shipments.
However, LNG has gained market share and is increasingly looking like the global oil market. This leaves the ability of countries like Russia to extract concessions from consumers seriously weakened. Thanks to growing demand, falling costs of liquefication and regasification, the next few decades may see the merger of previously regional natural gas markets into a single global gas market.
But the news gets even better for European consumers. America's shale gas boom has meant that LNG supplies, which were originally destined for the US, have now been diverted to Europe. Europeans now have an alternative to Russian and North African gas.
Furthermore, the US Energy Information Administration estimates that Europe's shale gas resources are comparable to those of the US. With abundance of supply and choices of supplier, the GWPF find that policy makers have little to fear from continued large-scale use of fossil fuels.
"Free markets provide better security than government guarantees or interventions and ensure that embargoes fail. For these reasons, fossil fuel imports are no threat to energy security", concludes Mueller.
Apple gives Bitcoin apps new hope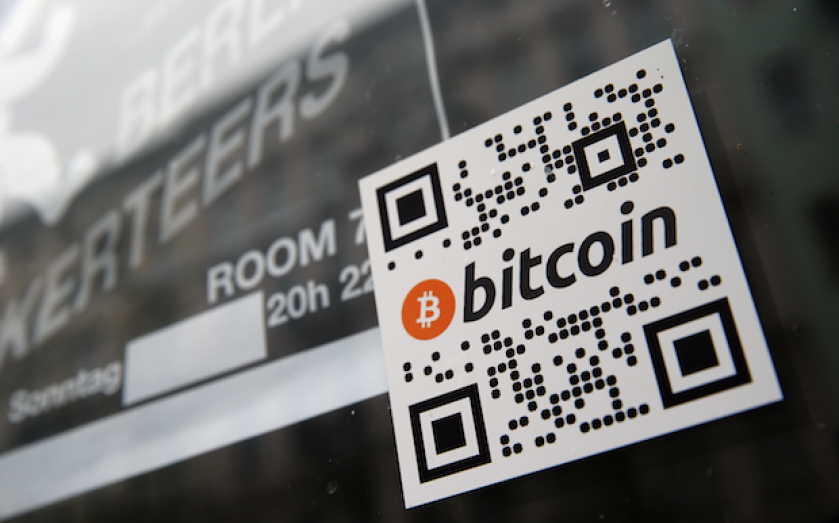 Apple's latest update to its app store guidelines may have opened the way to allow apps that deal in Bitcoin and other cryptocurrencies.
Apps for transmitting "approved virtual currencies" may be permitted so long as they do not break any laws. However, the tech giant did not provide any clarification regarding its new rules.
The updated clause in the "Purchasing and Currencies" section reads: "Apps may facilitate transmission of approved virtual currencies provided that they do so in compliance with all state and federal laws for the territories in which the app functions."
While Apple retains the authority to reject Bitcoin apps, the update appears to be a marked contrast from Apple's previous stance on cryptocurrencies. In February, Apple removed the last Bitcoin wallet from its iOS app stores, offering no explanation for the removal of UK-based Blockchain other than it was due to an "unresolved issue".
The application had been available on the iOS app store for over two years and was downloaded over 120,000 times.
Blockchain responded furiously to the move, issuing a statement on its blog:
These actions by Apple once again demonstrate the anti-competitive and capricious nature of the App Store policies that are clearly focused on preserving Apple's monopoly on payments rather than based on any consideration of the needs and desires of their users.
The arena of Bitcoin wallets has, so far, been left entirely to Apple's rivals, such as Google's Android. The move completed a series of anti-Bitcoin measures by Apple, which has in the past removed Coinbase and CoinJar from its iOS app store.
Foxtons CEO Michael Brown steps down after 12 years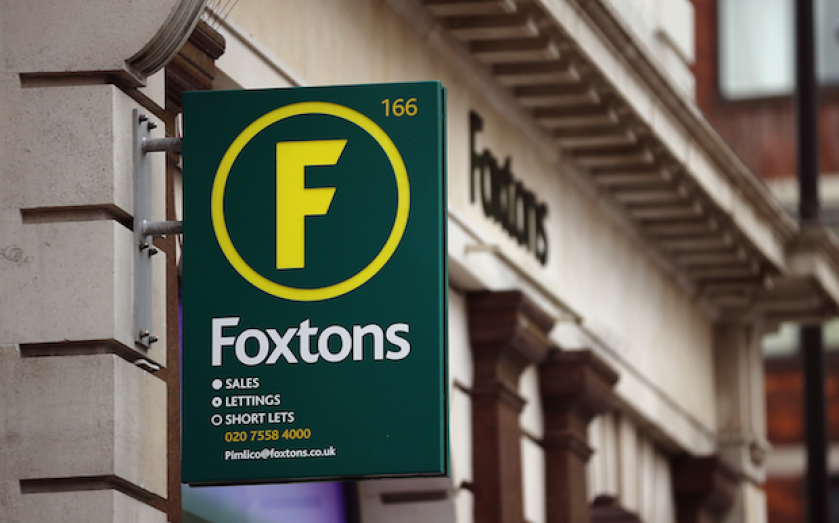 The chief executive of London-focused property agent Foxtons, has decided to step down for personal reasons.
Michael Brown will be succeeded by the current COO Nic Budden. However, Brown has accepted the board's request that he become a non-executive director of the company, which he has agreed to do. The new changes will take effect from 1 July.
"I have thoroughly enjoyed my 12 years at Foxtons and I am immensely proud of my colleagues and what we have achieved. I have worked very closely with Nic for the past 9 years and I have every confidence he will continue the success we have enjoyed thus far," said Brown.

Exchange rate movements hit Wolseley trading profit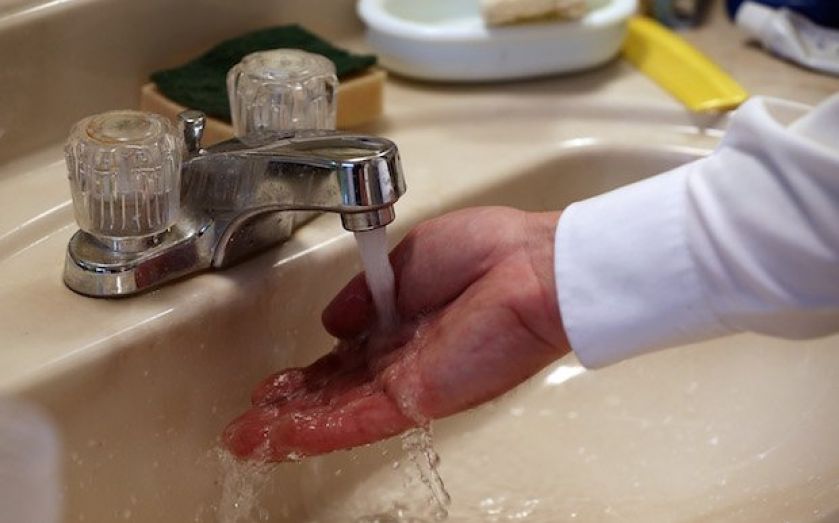 Wolseley, the world's largest plumbing and supplies group, has seen a slight rise in trading profit for ongoing businesses of 0.6 per cent to £155m, in the third quarter.
However, exchange rate movements were unfavourable to the company hitting trading profit by £12m. Strong growth in the Nordics and the USA managed to to head off more challenging circumstances elsewhere.
Like-for-like revenue for the ongoing businesses grew 5.1 per cent ahead of last year. The plumbing merchant saw like-for-like revenue in the UK decline as it continued to focus on protecting gross margins.
"Cash generation was good and we are continuing to invest in technology and new business models to deliver better customer service and gain profitable market share", said Ian Mekins, chief executive.
Asian markets buoyant on Chinese PMI data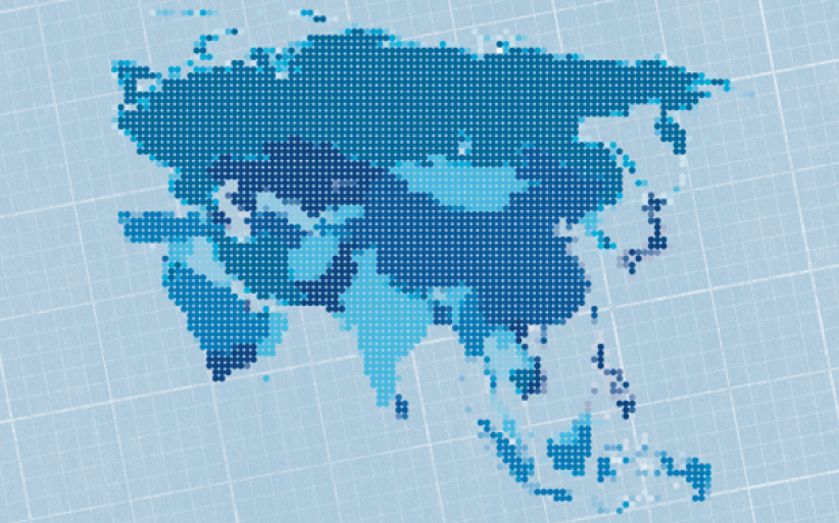 Asian markets are up for the second day after data showed the Chinese services sector grew at its fastest pace in six months in May.
The official non-manufacturing purchasing managers' index rose from April's 54.8 to 55.5 in May, according to the National Bureau of Statistics. New orders reached an eight-month high of 52.7, up from April's 50.8.
However, the final reading of the HSBC/Markit manufacturing PMI for May came in at 49.4, up from 48.1 in April. This was weaker than the flash estimate of 49.7
The recent slew of Chinese data has reinforced hopes that the world's second largest economy may not be facing the severe slowdown that was predicted.
"It is the largest pick-up in the index since last August, which alongside the third successive pick-up in the official manufacturing PMI announced on Sunday, suggests that much of this downward pressure is being offset by warming foreign demand" said Julian Evans-Pritchard, China economist at Capital Economics.
The Nikkei was up on the back of comments by Bank of Japan (BoJ) governor Haruhiko Kuroda that the BoJ wouldn't hesitate to change policy to meet the two per cent inflation target.
The Reserve Bank of Australia has maintained its benchmark cash rate at 2.5 per cent. The Reserve Bank of India also held its previous stance.
Wall Street finished on a high after the release of positive manufacturing data.
New OS X? iPhone iOS 8? What to expect at Apple WWDC 2014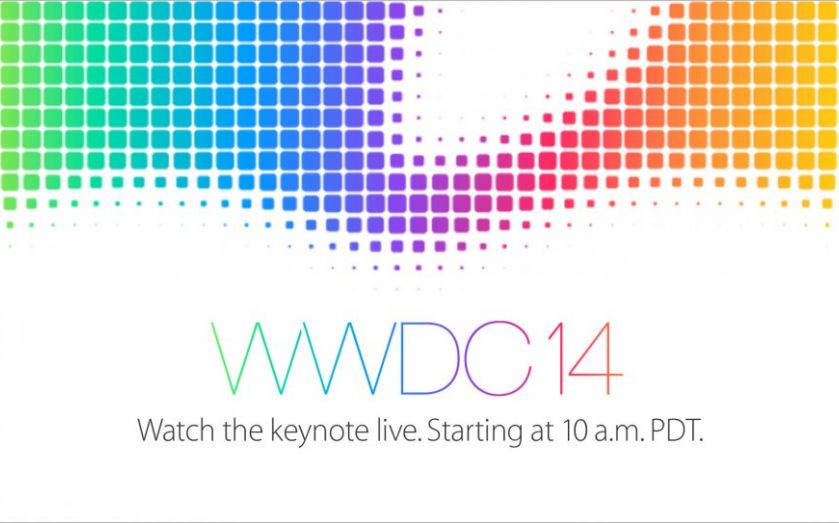 Apple's Worldwide Developers Conference kicks off this week starting with a keynote from chief executive Tim Cook (which will be streamed live at 6pm tonight) in which he is likely to announce a slew of new software updates that will set the company's direction for the next year.
While Apple is by far the most secretive company in consumer technology, here is what has been rumoured:
Mac OS X 10.10
Following last year's dramatic redesign of iOS, Jony Ive's design gurus have reportedly been working away on Apple's desktop and laptop operating system to bring it inline with the flatter style which debuted in iOS 7.
Banners have been going up in #Apple's #WWDC presentation venue over the weekend… OS X Yosemite anyone? pic.twitter.com/Bnc5EOoRe2

— iCreate Magazine (@iCreateMagazine) June 2, 2014
Apple appears to have chosen OS X Yosemite as the branding for this year's release, following its new tradition of naming its releases after landmarks in California, to succeed last year's OS X Mavericks release.
Suspected leaked screenshots indicate that this redesign could bring Control Center to the Mac with a left-hand sidebar to match existing Notification Center on the right hand side.
iOS 8
While Apple is expected to focus on Mac OS X, its iOS platform – and the iPads and iPhones it runs on – accounts for the overwhelming majority of Apple's profit, revenue and user base now.
Here's the iOS 8 banner hanging up, now. pic.twitter.com/cbZHhEAWWO

— Jay Yarow (@jyarow) May 30, 2014
iOS 8 reportedly includes Healthbook, an app that aggregates health and fitness data from hardware accessories, and a smart-home application that similarly pulls in data from connected household appliances.
Hardware
WWDC is traditionally a developer-focused event with new hardware announcements made infrequently. While hype has been building around an Apple wearable computer or smartwatch these devices are reportedly still being developed.
A new Apple TV box or Retina Thunderbolt Display are safer bets.
What you need to know before the US open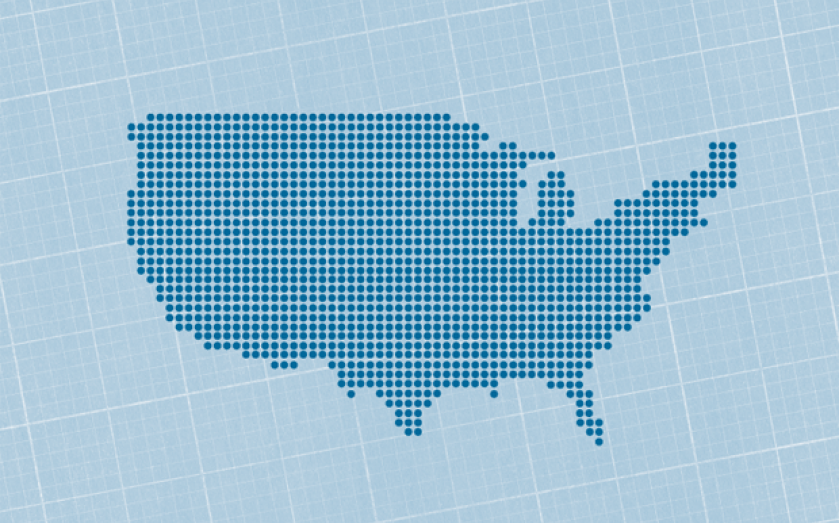 US markets are expected to open higher following strong trading from European and Asian markets.
Data released on Sunday showed the fastest increase in Chinese factory activity for five months in May. However, two more surveys showed a decline in house prices, adding to fears that the housing sector may be a drag on future growth.
European stocks were buoyed on the expectation that the European Central Bank will soon opt to ease monetary policy via a cut in the deposit rate to less than zero.
US consumer spending has climbed to a six-year high, according to Gallup.
Markets will be keeping an eager eye on the manufacturing ISM, as well as April construction spending data. May's manufacturing data is expected to show the recovery gathering pace after a unwelcome slowdown earlier in the year.
Corporate news
Doughnut maker Krispy Kreme will post results after US markets close.
Data in focus
•2:45pm: US May Markit manufacturing PMI
•3:00pm: US April construction spending
•3:00pm: US ISM manufacturing PMI