It's D-day for Schleck
CYCLING: Front-runner Andy Schleck believes his battle with Albert Contador to win the Tour de France will be decided during today's climb up Col de Tourmalet.
Defending champion Contador holds an eight-second lead over the Luxembourg rider with four stages remaining, but Schleck said: "I believe the Tour will be decided on the Tourmalet – the first guy up there will also win the Tour."
";109"
We need reform – but that does not make Marx right
KARL Marx is not exactly back, but he is being mentioned far more frequently these days, and not just on the steps of St Paul's. I was even asked recently (by an accountant whose pay probably put him in the UK's top one per cent of earners) whether I thought that elevated levels of unemployment meant that Marx had a point.
My short-answer was no – my longer one was that name-dropping the author of Das Kapital has become a cheap, lazy and morally indefensible way of pointing out that the present system is failing to produce enough jobs and growth, which of course is true. It is also a facile way of declaring empathy with the St Paul's protesters, without actually having to grapple with difficult questions.
It is evident there are massive problems in our society. The question is not whether something needs to change – that is obvious. What isn't is what exact reforms are needed. Marx is hardly the only thinker to have predicted business cycles – and given the rest of his agenda, you would have thought that those seeking answers to our woes might actually spend a little more time reading other economists who actually appreciated the astonishing growth that well-functioning capitalism could deliver.
Communism has been tried repeatedly. It doesn't work. Most people just about remember this (though most youngsters will have forgotten by the time the next crisis comes about). Communism's degree of failure is utterly incomparable with the failure of our present, mixed economy system (what we have is not pure capitalism or "neo-liberalism" but a weird and unstable combination of markets combined with a large public sector, high and graduated taxes, hugely powerful monetary authorities and a huge amount of regulation). Communism leads to collapse, starvation and dictatorship. For those who have forgotten about this, I would recommend the Black Book of Communism: Crimes, Terror, Repression, written by a group of French authors led by Stephane Courtois. The book details how at least 94m people lost their lives as a result of communism in the twentieth century, especially in China, the Soviet Union, Cambodia and North Korea but also in Africa, Afghanistan, Eastern Europe, Vietnam and Latin America. Communist regimes were defined by repression, executions, torture and labour camps; one gruesome episode led to the death from starvation of 4m Ukrainians in the 1930s.
The broader failings of communism, which delivered a miserable standard of living for ordinary folk, is easier to document. Two natural experiments were run last century: an unusually pure version of capitalism in Hong Kong versus real communism in China; a slightly more diluted but still highly capitalist model in post-war Germany versus a socialist system in East Germany. In both cases the triumph of capitalism was complete.
Instead of wasting time investigating the views of an economist whose overall system failed disastrously, we should be learning from those who understand that a free-market is the only possible system but who also grasp that current institutions tend to lead to booms and busts, especially if the price system is distorted by underpriced credit or underpriced risk as a result of central bank or government actions. If you are into dead economists, try reading Ludwig von Mises or F.A. Hayek. The latter predicted the crash of 1929 and the stagflation of the 1970s; their followers predicted the dot.com bubble and the collapse of 2008. Marx should remain buried.
allister.heath@cityam.com
Follow me on Twitter: @allisterheath";109″
Amber Green completes £50m investment in Boris Johnson's London energy fund
Amber Green has announced the completion the investment of an initial £50m funding round in Boris Johnson's flagship London Energy Efficiency Fund (LEEF).
Thanks to the first investment round coming 18 months ahead of schedule, LEEF has landed a further £11.5m from the Mayor's London Green Fund. The new tranche of cash will be doled out to other energy efficiency projects in the capital.
Since 2011, the LEEF has invested in a wide-array of projects chiefly concerned with the installation of technologies to cut carbon emissions and raising energy performance.
According to technical appraisals, the projects will create over 1,400 jobs and cut 16,000 tonnes of carbon. Among the various projects is a £20m investment to the Tate Foundation for the installation of low-carbon heat and cooling systems across the Foundation's London estate.
Commenting on LEEF's work, Boris Johnson said: "We need to do everything possible to make the most of our resources, reduce carbon emissions and create a more secure, cost-effective and sustainable heat and power supply across London. Retrofitting older homes and buildings has a pivotal part to play in this, while also helping save us all money on fuel bills."
Julian Assange refuses to leave after 2 years in Ecuadorian embassy despite heart condition fears
Wikileaks founder Julian Assange has refused to turn himself over to British police after widespread rumours he was planning to give himself up outside the Ecquadorian embassy.
The 43 year old Australian has taken refuge in the embassy for two years and is reportedly suffering from heart and lung problems.
Ecuador's President Rafael Correa, a self-declared enemy of "corrupt" media and U.S. "imperialism," granted the former computer hacker political asylum in August 2012, deepening a diplomatic standoff with Britain and Sweden.
Assange has been under constant surveillance with police permanently stationed outside the Knightsbridge address. He has insisted that Wikileaks does not pose a threat, telling the Daily Mail: "Maybe it's time to think that WikiLeaks is not the main problem here for the West, maybe me and my publishing house are a lesser threat than say the Islamic State in Iraq or, closer to home, paedophiles in Westminster".
Ricardo Patino, the Ecuadorian foreign minister said it was time to free Julian Assange and for his human rights to be respected. He called on the international community and journalists to join in the fight for Assange's rights. Furthernmore, he reiterated Ecuador's offer of protection for Julian Assange and continued to grant him political asylum.
In a press conference held at the embassy Assange told an audience of 20 journalists:
I can confirm I nam leaving the embassy soon but not for the reasons the Murdoch press thinks
Ashton Kutcher has his Bitcoin moment
Bitcoin security platform BitGo has landed $12m in new funding thanks to a host of venture capitalists, as well as Hollywood A-lister Ashton Kutcher.
The series A funding round makes BitGo "one of the most well-funded companies in the Bitcoin ecosystem".
Kutcher has sung the praises of the company, saying BitGo is "the best solution I have seen to date and the company has an incredible opportunity to own the security market for Bitcoin".
BitGo has a significant advantage as it is multi-signature, compared to the majority of Bitcoin wallets, which are single signature, making them more susceptible to theft.
Leading the way in the investment was VC firm Redpoint Ventures, which was followed by the Bitcoin Opportunity Corporation, Radar Partners, Liberty City Ventures and Ashton Kutcher's own A-Grade investments.
The deal also received the backing of libertarian billionaire Peter Thiel's Founders Fund.
This is not Kutcher's first foray into the world of cryptocurrency. The star of Two and a Half Men was an early investor in payments processor BitPay. The actor has emphasised the need for security if Bitcoin is to be widely adopted.
"People ultimately want to feel like their wealth is safe. Bitcoins themselves are incredibly secure, however the means by which Bitcoins are exchanged and stored can be vulnerable. That is why BitGo is such an amazing platform", said Kutcher.
BitGo was beaming with confidence in light of its latest funding success. Speaking to digital currency news site Coindesk, BitGo CEO Will O'Brien, said:
The folks that we've brought on [are] people like Stratton Sclavos, former CEO of VeriSign, and industry influencers like Barry Silbert. […] We're putting together a company that Fortune 500 [firms] and the largest hedge funds can trust as their Bitcoin security platform.
The company is focusing on building a platform that will allow businesses and financial institutions to securely store and transact Bitcoin.
Ecigarette battle heats up as scientists demand strict regulation from the WHO
The battle over the future of ecigarettes heated up last night after over 100 scientists and anti-tobacco campaigners wrote a letter to the World Health Organisation (WHO) demanding greater regulation of the product.
The letter supported the regulation of ecigarette marketing, safety and efficacy data, as well as protection from second-hand vapour.
Questioning the effectiveness of ecigarettes as a cessation device, the letter urged regulators to adhere to the precautionary principle.
"The absence of detailed evidence on adverse health effects is not evidence that no health effects exist," said the letter.
The WHO is currently in the process of preparing a paper to submit to its tobacco control convention, which is made up 178 countries.
The letter warns that mass adoption of e-cigarettes could lead to the renormalisation of smoking. However, scientists, researchers and public health specialists remain deeply split on the issue.
Christopher Snowdon, head of lifestyle economics at the Institute of Economic Affairs, told City A.M.:
This letter disingenuously claims it supports the precautionary principle and evidence-based policy while supporting the opposite.

There is enough evidence for us to know that a precautionary approach means letting the ecigarette market thrive. Restricting, medicalising or banning ecigarettes is the hazardous approach because it will mean fewer smokers switching.
Snowdon's comments echo the 53 scientists who wrote to Chan warning that imposing the same strict regulation tobacco products face would cost lives by reducing the number of people quitting.
Supporters of ecigarettes can point to a limited but growing body of evidence to support their claims.
A 2011 clinical trial found that e-cigarette use led to sustained smoking abstinence for 22.5 per cent of smokers who were not motivated to quit, and there was a large reduction in cigarette consumption for a further 32.5 per cent.
More recently, a 2013 New Zealand study, published by the Lancet, divided 657 smokers into three categories: one-third were asked to use nicotine patches, one-third ecigarettes and one-third fake (placebo) ecigarettes. The ecigarette users were more likely to abstain from smoking altogether during the experiment, more likely to halve their use of cigarettes if they did not quit entirely, and three times more likely to continue with the product afterwards.
The WHO has, so far, not been entirely receptive to the e-cigarette revolution. In April, elements of the WHO suggested plans to regulate the electronic devices as stringently as conventional tobacco, according to leaked documents seen by the Financial Times (FT).
According to minutes seen by the FT, head of the convention secretariat Dr. Haik Nikogosian said ecigarettes "could result in a new wave of the tobacco epidemic".
The WHO's considerations followed the same line of thinking as the US Food and Drug Administration (FDA), which has said it plans to regulate ecigarettes as tobacco products. The debate is particularly relevant to the UK.
In 2013, ecigarette sales for the UK rocketed 340 per cent year-on-year, overtaking nicotine patches for the first time. There are now an estimated 1.3m ecigarette users in the UK alone.
Xaar share price crashes 23pc with revenue set to fall
Printing technology group Xaar has seen its share price drop by a massive 23 per cent after the Cambridge-based company said it expected to see a fall of six percentage points in adjusted operating profit margin for 2014.
The company attributed the fall to a lower gross profit margin as well as a higher level of R&D investment in 2014.
Revenue for 2014 is also projected to fall by three per cent from 2013, to £130m. Analysts had expected an increase of £15m.
Xaar expects increasing competition to hit the average sales price of ceramics, with total sales in 2014 expected to be lower than in 2013.
The growth expected from other applications has so far failed to materialise. However, the company expects more progress in the second half. Xaar emphasised that prior period comparisons are difficult because 2013 was an exceptional year, with the rapid adoption of Xaar's technology into Chinese ceramic tile manufacturing.

World Cup brings good news for JD Sports
Retailer JD Sports Fashion has received a boost to its trading performance thanks to the World Cup, which has enhanced the most significant part of the company's business, the sports fascias.
JD Sports said it was pleased with the underlying performance of this segment, while outdoor business is maintaining positive progress. However, the company said precise like-for-like at this point would be misleading.
Based on performance to date the company says it expects profitability in the first half to increase in line with its expectations.
The good new follows the company's report in April, which saw profit before tax jump of 27 per cent to £77m, beating analysts' estimates of £74m. However, the results were something of a mixed story.
While its sportswear division is full-steam ahead, with profits up 20 per cent to £93.4m, in fashion it saw an operating loss before exceptions of £6.4m – from the £1.7m loss seen a year earlier.
Costa coffee lifts Whitbread sales
The UK's largest hotel and restaurant group Whitbread has reported rise in total like-for-like sales of seven per cent for the 13 weeks to 29 May.
Premier Inn led the way by growing market share and increasing like-for-like sales 9.5 per cent. A strong London market was a major contributor to rising sales.
The company opened 208 UK rooms over the quarter and plans to open 4,500 rooms for the full year. Meanwhile, restaurants continued to play their part, benefitting from favourable weather, with like-for-like sales climbing 4.4 per cent.
Costa like-for-like sales enjoyed a steady increase of 4.5 per cent, with worldwide system sales growing by 14.6 per cent to £323m. Whitbread is planning to open new 300 net new stores and 600 Costa express units in the full year.
Andy Harrison, chief executive of Whitbread commented:
Whitbread is well positioned for another good year with our strong brands continuing to win market share, reinforced by ambitious organic network expansion.
Bitcoin Jesus offers citizenship to libertarian paradise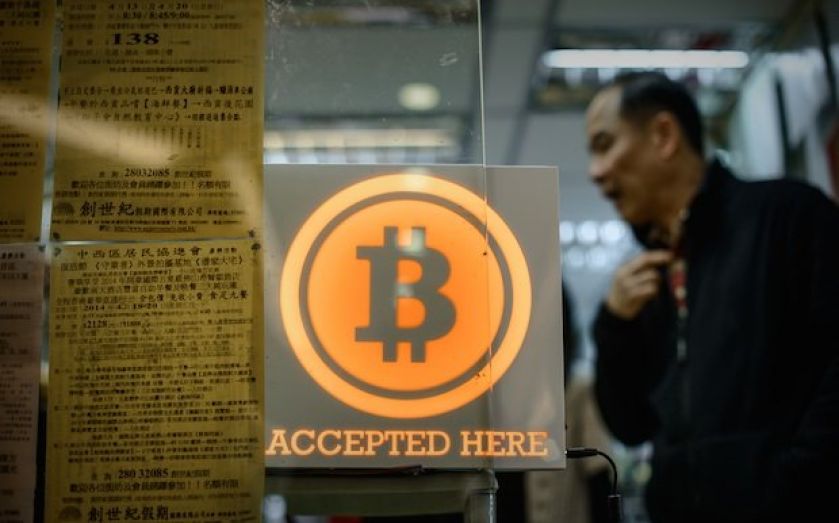 Roger Ver, otherwise known as Bitcoin Jesus, has expanded the horizon of what can be bought with the world's favourite cryptocurrency.
The self-described libertarian and founder of Passports for Bitcoin is selling the right to live in the Federation of St. Kitts and Nevis in cryptocurrency.
Just a three-hour flight away from Miami, the islands offer a tempting prospect to those looking for a tropical paradise away from the intrusions of tax hungry government officials.
St Kitts has run an invest-and-become-a-citizen programme for over 30 years. $400,000 will land you some real estate and a passport that allows visa-free travel to 120 countries, with the investment re-sellable after five years.
The islands boast no personal income tax and no capital gains tax, while the disclosure laws protect citizens from the prying eyes of foreign tax authorities.
Ver's website lists a host of reasons why people should part with their Bitcoin and jet off to the West Indies, including protection from onerous taxation, government regulation and intrusions on privacy.
"St. Kitts' government is much more libertarian compared with the U.S.," Ver said.
The former Goldman Sachs derivatives trader was an early investor in Bitcoin and made a fortune with his computer parts business. He earned the name Bitcoin Jesus through preaching the virtues of cryptocurrency long before Silicon Valley's venture capital firms found their enthusiasm for digital money.
Ver has previously been sentenced to 10 months in prison for selling 14 pounds of explosives without a license on eBay. He received his St. Kitts passport in February 2014 and abandoned his US citizenship later that month.
Back in May, Ver caused quite a stir after turning the tables on a hacker looking to acquire some of his Bitcoin.
The hacker, who had taken control of Ver's social security and passport number, demanded $20,000 of Bitcoin or the information would be exploited. Rather than call the police or give in to the demands, Ver used the same number of Bitcoins to put up a bounty for anyone who could identify the hacker.
Ver's information was quickly handed over to him along with an apology.