Many years ago, I crashed a 205 GTI into a field. It was mine, I hasten to add: bought for just £1,500, long before this humble hatchback was considered a classic.
The cause was either the Peugeot's propensity for lift-off oversteer or my ham-fisted car control. Probably a bit of both. The effect was a broken fence, several startled sheep and one mightily unimpressed farmer. His fence cost more to repair than my dented door.
Driving a 205 again, thoughts of my teenage misadventure come flooding back, but now the stakes are somewhat higher: Tolman Motorsport's upgraded 205 GTI is worth around £45,000. Thankfully, this time both the car and countryside remain intact.
Legend in its lifetime
Pouring praise on the GTI has become a car journalism cliché. Even in the 1980s, though, it was seen as something special, a cut above the rival Renault 5 GT Turbo or Ford Escort XR3i. Pert and oh-so-pretty styling certainly helped – look at today's Peugeot 208 and its influence is still obvious – but the driving experience is what made it an icon.
On city streets or country lanes, the perfectly poised Peugeot ran rings around 'proper' sports cars. Its revvy engine and endlessly chatty steering sweetened the deal, while a dollop of throttle-adjustable attitude was the icing on the gâteau.
Today's hot hatches offer more of everything: power, speed and grip, not to mention complexity and weight, but the 205 GTI was joyous, straightforward fun.
Remaking memories
Spoiler alert: it still is, especially with a few 21st century upgrades. But first let's meet Chris Tolman and learn about his new restomod. Chris trained as an aircraft engineer and cut his racing teeth at Prodrive and Mitsubishi Ralliart, before setting up Tolman Motorsport in 2007.
Like me, he also spent his youth driving 205 GTIs. "This car performs how we remember them," he says, "not how they really were."
So, while this 205 looks showroom-spec, much is altered under the skin. The process starts with a bare-shell respray, then every nut and bolt is plated and power coated. Chassis upgrades include power steering, Bilstein dampers and bigger brakes from the Peugeot 306 GTI-6. Inside, you'll find plush leather, electric windows, central locking and a period-look DAB radio.
Engage Sport mode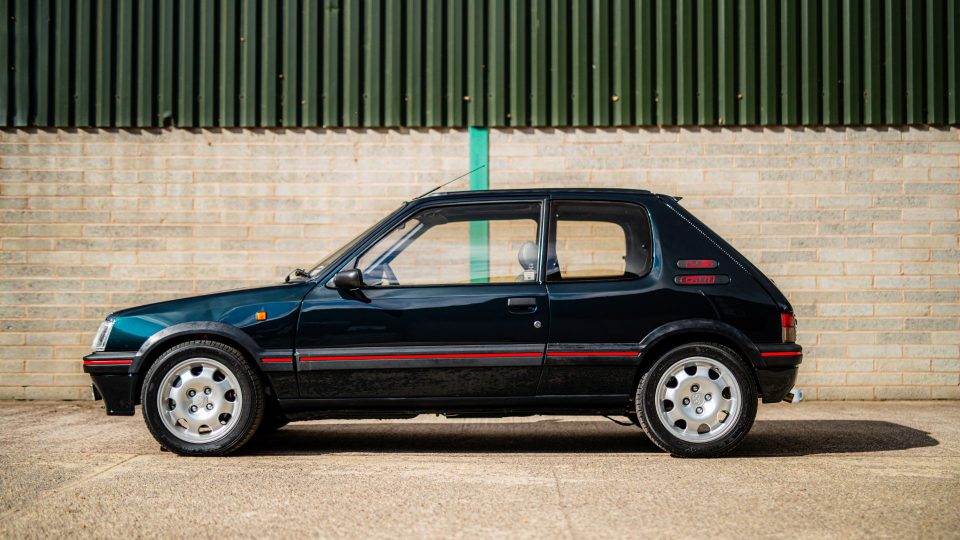 The 1.6-litre engine is rebuilt using lightened and polished parts, modern electronic ignition, a freer-flowing air filter and a bespoke stainless steel exhaust. With 130hp and just 875kg to shift (400kg less than a new Ford Fiesta ST), the sprint to 62mph takes 7.5 seconds.
There's also a push-button Sport mode to sharpen throttle response and make the tailpipe pop. Oh yes.
Before driving the Tolman Edition, I reacquaint myself with an original 205 1.6 GTI, helpfully brought along by Nick Bailey of Elan PR. Its unassisted steering is a workout, grip is modest and its brakes require a firm stomp, but the brilliant balance of the chassis shines through. You feel hard-wired into every input, like the car is constantly egging you on.
Old car, new tricks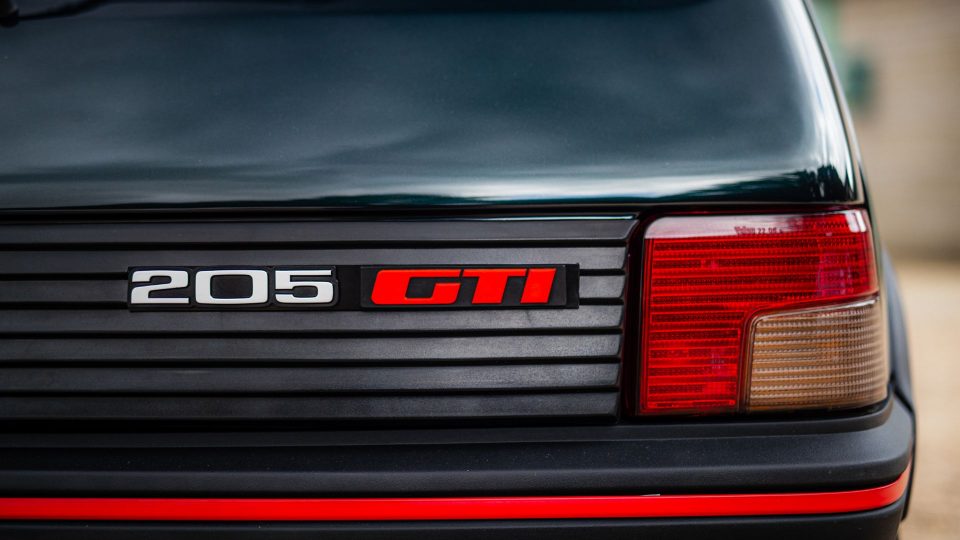 The Tolman Edition dials down none of that drama. It feels like a 205 GTI after a few months at the gym: fitter and more focused. The uprated suspension, superior stoppers and modern Michelin tyres mean you can push harder in corners, while the steering ‒ now via a tactile Alcantara-wrapped wheel – is lighter yet equally full of feedback.
There's notably more mid-range punch, too, so you don't need to wring out the revs in every gear. Second spoiler alert: you will anyway.
A run of between five and 10 Tolman Editions is planned, likely based on the more powerful 205 1.9 GTI and costing around £50,000. For the ultimate version of the ultimate hot hatch, perhaps that's a fair price.
Tim Pitt writes for Motoring Research
PRICE: From £45,000
POWER: 130hp
0-62MPH: 7.5sec
TOP SPEED: 130mph
FUEL ECONOMY: 30mpg (est.)