London Stock Exchange plans midday dip into its new dark pool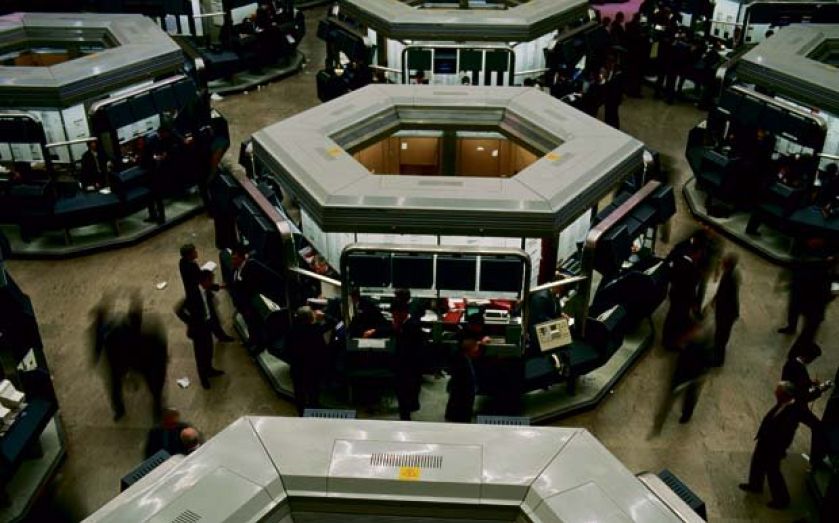 The London Stock Exchange (LSE) is to launch an anonymous auction for two minutes at noon each day in a bid to take ground from so-called dark pool trading facilities that have been gaining market share.
Dark pools are winning favour with investors trading large blocs of stock at once – in traditional exchanges any large order to buy or sell shares will be public knowledge, causing prices to rise or fall sharply in response.
But in a dark pool the order is not made public, and is instead simply matched by other participants also making unpublished trades.
In some US markets, as much as 50 per cent of trading is now carried out in dark pools.
And the LSE believes around 10 per cent of UK equities takes place on such facilities.
It hopes the mid-day auction, carried out in the same way as the opening and closing auctions, will win back some of that business as orders are not published when they are made.
In addition, EU rules in 2017 will place a minimum deal size on trades in dark pools.
Dark pools began by taking very large orders, but the average size has been creeping down towards that on the open markets.
The LSE hopes that by getting this auction up and running in October 2015, the system will have plenty of time to bed in and so take those trades which will be forced out of dark pools in 2017.
"The auction will allow participants to place orders in a truly confidential, yet price-forming environment via a well understood mechanism," said LSE's head of equities Brian Schwieger. "We are aware that institutional investors hope it will encourage European markets to follow suit, creating over time a significant and harmonised pan-European focus for liquidity at midday across the continent."