HSBC's profit plans hurt by regulatory cost burden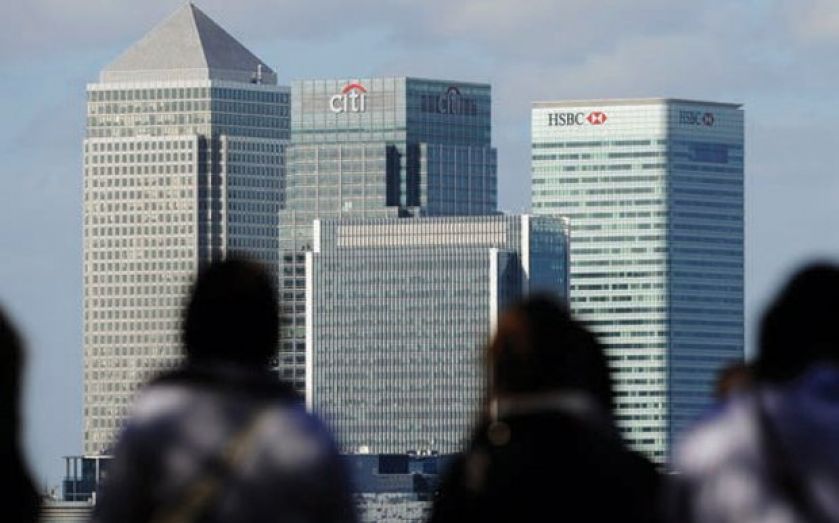 HSBC'S profits came up short of expectations yesterday, and its shares fell as the bank's bosses warned that its cost base it set to stay higher than it wanted for the coming years.
The giant British set aside $378m (£236m) to cover legal bills over claims some of its traders may have tried to manipulate foreign exchange benchmarks.
Pre-tax profits came in at $4.6bn, up two per cent on the year but around 12 per cent short of analysts' predictions.
Revenues climbed 4.6 per cent to $15.8bn, but operating expenses also climbed 15.7 per cent to $11.1bn. However, loan impairments dropped by 52 per cent to $760m.
Profits before tax in commercial banking shot up 25.5 per cent to $2.4bn, while global banking and markets revenues rose 16.7 per cent.
But earnings in retail banking and wealth management dived 15.9 per cent to $1.3bn.
"We continued to build essential infrastructure to deliver against our risk and compliance commitments and fulfil our regulatory obligations in the third quarter," said chief executive Stuart Gulliver. Around 10 per cent of HSBC's staff now work in risk and compliance, after a series of scandals forced the bank to tighten up in areas like anti-money laundering controls.
"Cost inflation in a number of our markets and a number of significant items also contributed additional costs," said Gulliver.
Analysts said this does not bode well for future profit figures from the bank.
"While HSBC appears to have returned to revenue and loan growth, management believes that the regulatory and conduct costs of running a global bank have significantly increased," said analyst Shailesh Raikundlia from Espirito Santo.
"This means that management's 2016 return on equity target of 12 per cent may be even more of a stretch, as the minimum capital requirements are likely to rise from the current core equity tier one ratio of 10.5 per cent used to calculate the targets."
HSBC's shares fell 1.81 per cent.