Royal Mail share price drops 5pc as chief warns on threats to business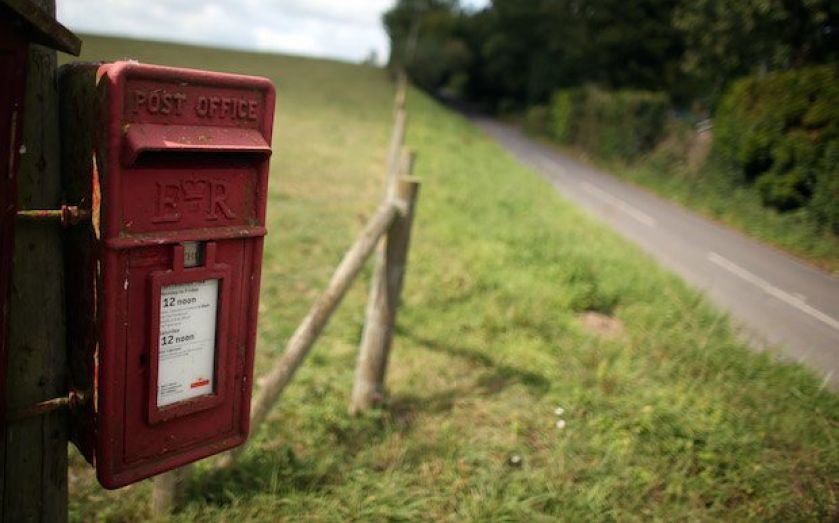 Royal Mail has reported some pretty healthy full-year results, although fears for the long-term security of the business have been compounded by words of warning from chief executive Moya Greene this morning.
The company, which floated last October, experienced a 83 per cent leap in reported profit before tax, to £1.6bn. Revenue increase two per cent, to £9.5bn – in line with its expectations – and reported earnings per share are at 127p, from 21p a year earlier.
Royal Mail has enjoyed continued popularity with investors, with shares trading 70 per cent above the initial public offering (IPO) price, despite the public focus on the allegedly botched IPO.
But shares have dropped over five per cent this morning, after Greene highlighted concerns around fierce parcel delivery competition, and the suistainability of universal delivery.
Parcels are now the biggest part of Royal Mail's business, accounting for 51 per cent of revenues. Letter revenues, on the other hand, have experienced a decline – although that fall was at "the better end" of Royal Mail's forecast.
Greene said Royal Mail's taking steps to ensure it keeps up with rivals, capitalising on growth opportunities. Yesterday, it announced it will be trialling a Sunday service for parcel deliveries.
The economics of universal service are also a worry. As it stands, Royal Mail is legally obliged to deliver letters anywhere in the country. The fear is that smaller, private companies will take the more convenient and popular routes, leaving it with the harder to reach places – the Shetland Islands, for example.
This squeeze around mandatory nationwide last mile delivery will see Royal Mail make a regulatory submission to Ofcom to respond to changing market conditions. It has estimated that the impact of Dutch Post's TNT's plans to roll out far greater UK coverage could "reduce Royal Mail revenue by over £200m in 2017-18".
With our proposed access price changes suspended and unfettered direct delivery rollout, there is a reasonable prospect that Ofcom's indicative EBIT margin range of between five and ten per cent for Royal Mail's reported business may never sustainably be achieved.
The news has prompted Chris Beauchamp of IG to emphasise what he called a distinctly cloudier long-term outlook, saying the fact revenue isn't keeping up and the suggestion that universal service might not survive is "bound to provide ammunition for those looking to keep up the pressure on the government over the flotation".
Investors will be looking for any inkling that the dividend could be under threat, although no mention was made of that this morning.
Greene commented on the outlook for the current financial year:
Our key value drivers of single digit revenue growth, margin expansion and underlying free cash flow growth remain the objectives for the Group for the 2014-15 financial year.