Bank of England: Most mortgage borrowers could cope with an interest rate rise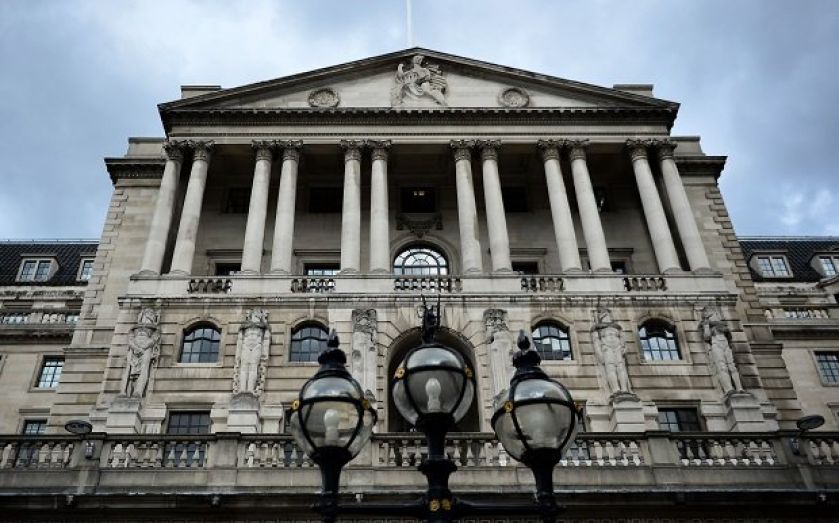 The majority of mortgage borrowers could cope if interest rates rose two percentage points, the Bank of England said today.
According to the Bank's quarterly bulletin
, which looked at the results of the annual NMG Consulting survey of household finances, if interest rates rose from their historic low of 0.5 per cent to 2.5 per cent, just four per cent of mortgage borrowers would need to "take action", ie. cut their spending or work longer hours.
The news comes several months after the Bank's Mortgage Market Review placed restrictions on lenders, forcing borrowers to undergo "stress tests" to see whether they could cope in the event rates rose by three percentage points.
This might provide an indication the Bank is considering raising rates earlier than expected. At the moment, economists expect it to wait until next autumn to take steps to increase the interest rate – but the optimistic tone taken in the bulletin provides a hint households would be able to handle the increase in living costs.
However, it's worth pointing out that the forecast is predicated on family incomes rising by 10 per cent. So while the number of households having trouble paying their mortgages could jump from 360,000 to 480,000 if rates rose to 2.5 per cent, if incomes don't rise, this number could rise to a whopping 660,000. Bank governor Mark Carney has consistently said rates will rise "gradually".
Interest rates have been on the floor at 0.5 per cent since 2009. Many families across the country have been reliant on ultra low-interest rates to take out mortgages that would've been otherwise unaffordable.
Speaking to The Times, the Tory chairman of the Treasury select committee, Andrew Tyrie, said:
Interest rates have been so low for so long now that some might conclude this is the new normal. They shouldn't.
John Mann, Labour MP for Bassetlaw, added:
[Middle-class families] are likely to have over-extended themselves, without being able to finance their way out of debt problems. The middle classes are likely to be hit hugely.
The BoE's research added that higher-income households will typically be more adversely affected than low-income households because "higher income groups also tend to have the largest debt to income ratios". A single percentage point rise in rates would hit the post-tax income of top earners 0.3 per cent. The spending of this group would also fall 0.8 per cent.
However, in contrast, the incomes of the poorest-paid would rise 0.2 per cent, with spending dropping 0.2 per cent. Those in favour of raising rates still represent a minority on the Bank's monetary policy committee. Savers have long been clamouring for a return to higher rates, after years of being squeezed. The Bank added:
As usual, raising interest rates will have significant distributional consequences. It will make borrowers worse off and savers better off.