Celebrating London's financial and business community and its most successful individuals and firms
Investor of the Year
It has not been a straightforward year for the investment sector, with strict new European rules (known as Mifid II) coming into force in January, and the City watchdog ramping up its probe of the industry. However, despite a rocky political outlook, gains are there to be had and this year's nominees – from a green investment expert to a hedge fund billionaire – have all caught the eye.
Sponsor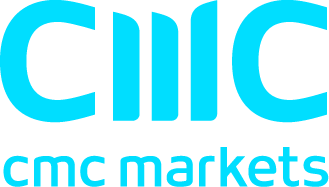 CMC Markets is a leading global provider of financial spread betting (UK & Ireland), contracts for difference (CFDs) and stockbroking (Australia). Established in 1989, headquartered in London and listed on the LSE, CMC has offices in Australia, China, Singapore and across Europe. CMC has over 80,000 active clients worldwide, executing 64.5 million CFD and spread bet trades annually (2018-19) on our proprietary, award-winning Next Generation platform, native mobile trading apps* and MetaTrader 4. Clients can trade on thousands of financial markets encompassing forex, indices, cryptocurrencies, commodities, shares and treasuries. The platform is backed by competitive pricing and dedicated 24-hour customer service whenever the markets are open.
*Best Platform Features & Best Mobile/Tablet App, among spread betters, CFD & FX traders, Investment Trends 2019 UK Leverage Trading Report.
Nominations 2019
Simon Borrows

Andrew Formica

Claudia Calich

Nick Train

Ophelia Brown
Nick Train, Lindsell Train – WINNER 2019
Funds managed by stock-picking star Nick Train have been going full steam ahead in 2019; Lindsell Train's UK equity fund is up 17.5 per cent in the past year, its global equity fund is up around 20 per cent, and the Finsbury Growth and Income Fund is up 16 per cent. Little surprise, then, that Train consistently ranks among the most popular fund managers in the country. Despite political turmoil at home and abroad, Train insists now is the time for investors to hold their nerve and stay in the game – similarly he stands by his strategy of sticking with winning stocks for the long term rather than banking profits. Train's portfolios include a colourful range of stocks, featuring football clubs Celtic, Juventus and Manchester United, while this summer he caught attention by backing Hong Kong-listed luxury specialist Prada.
Simon Borrows, 3i
Private equity giant 3i Group has set the FTSE 100 alight again this year with shares up some 46 per cent since the start of January. Assets have grown to nearly £8bn in value, with total returns coming in at nearly £1.3bn earlier this year under the leadership of Borrows, who took the CEO job in 2012. 3i has been pushing ahead with investments in renewable energy this year, completing its €220m deal for Dutch outfit Joulz and extending its role with Valorem.
Andrew Formica, Jupiter
Fund management's biggest signing of the year came at the start of 2019 when Andrew Formica was revealed as the surprise replacement for Maarten Slendebroek at troubled investment house Jupiter Asset Management. Jupiter's share price had plummeted last year following heavy outflows from a flagship bond fund, leading the company to reach for Formica, a prodigious Australian renowned for taking the reins at rival asset manager Henderson back when he was just 37 years old. Despite losing star stock picker Alexander Darwall, Formica has brought a sense of optimism to Jupiter by bringing in a number of new names to freshen up the management team while shaking up the company's strategy. It seems to be working: short sellers have backed off, with shares rising 25 per cent since the start of January.
Claudia Calich, M&G
With over two decades of experience in emerging markets, Claudia Calich is manager of the M&G Emerging Markets Bond fund, which is up 20.3 per cent over the past 12 months, ranking 6th out of 65 in Calich's sector. Since she took over the fund in December 2013 she has outperformed the sector by around 40 per cent, ranking her 7th out of 49 funds. Calich heads up several other funds for M&G, which launched a new emerging markets bond fund this summer. She has a strong position on the FE Trustnet FE Alpha Manager, reflecting a proven track record in both rising and falling markets.
Ophelia Brown, Blossom Capital
Ophelia Brown is the founder of Blossom Capital, a London-based venture capital fund aimed solely at series A-stage startups, and has already become celebrated for her ability to spot the world's best up and coming startups. Brown started her venture capital career at Index Ventures (one of the biggest VCs in the world) and is known for leading the seed investment into commission-free trading giant Robinhood. She later moved to LocalGlobe, and then left to set up Blossom at the end of 2017. She is also the founder of Ambitious Ladies in Tech, a mentoring network for young female technology employees. In February this year Blossom Capital raised an $85m fund to invest in European tech startups at the series A stage. The fund will invest in four or five companies a year, closely targeted towards growing successful startups from A to B stage.
Previous winners
2018: Michael Platt, Bluecrest
2017: Beth Houghton, Palatine
2016: Terry Smith, Fundsmith
2015: Cheryl Potter, Permira
History
This category was first introduced at the 2015 City A.M. Awards.